Locations
Select a region to view wash menus and pricing or find a GO Car Wash near you!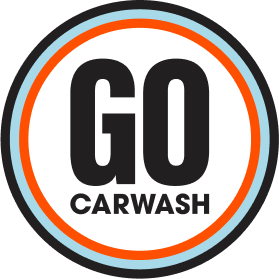 Enjoy a clean car on the GO all year long.
Don't miss out on this value! When you wash just 2-3 times a month, your plan pays for itself. Sign up today for a clean car that stays clean.
Quick:
Sign up online or at any GO Car Wash location quickly & easily.
Convenient:
Wash as often as you'd like and enjoy our dedicated Member lane, available at most GO locations! Our license plate recognition technology means you can go home clean in no time. Your credit/debit card will be automatically billed each month.
Contract-Free:
Cancel online or at the wash any time.
Become a member and Go Unlimited!
Already a GO Unlimited member?
Manage your plan here!
GO Car Wash makes your car wash experience better for your vehicle and the environment by championing the newest technology and services in the industry.

GO Clean, GO Green
When you choose GO, you go home clean AND LIVE green! A wash from GO is a wash you can feel good about.

Biodegradable Products
We use environmentally friendly soaps and chemicals to help keep you and our planet safe.

Reclaimed Water
We reclaim water, filter it until pure, then reuse it in the wash.

Energy-Efficient Technology
Our equipment minimizes and optimizes energy use to help reduce our carbon footprint.