Give your car the GO treatment

Total Body Protection
A polymer penetrating wax that hardens into a protective shell over the paint that protects it from minor scratches, provides UV and hydrophobic protection.
GO Wax
GO Wax is made up of special formulated polymers. These fill the microscopic pores in the cars paint and glass to provide advanced protection and a long-lasting crystal-like shine.
Prime Dry
A Low pH foam that helps prep the surface of the vehicle to aid in the beading and grouping of water molecules to promote water repellency and help produce an extremely dry car.

Wheel Cleaner
One of the most difficult parts to clean, we use a 2X process of a high and low pH application that attacks organic and inorganic materials. Some washes only receive the high pH application.
GO Big Light Show
The one thing on our menu that doesn't actually help with the quality of the vehicle but does help with the quality of the experience. Having something that kids and adults can both enjoy helps give customers that Zen moment of going though the car wash.
Go Bath
All washes receive a presoak at the start of the wash process to begin the cleaning action. Washes that have the GO Bath get triple the amount of presoak to make sure every nook and cranny are filled in soapy goodness.

Bugs Off
Bugs are gross alive or dead! One of the more difficult items to remove from a car's surface. Bug guts are typically a low pH that need a high pH to help neutralize and start the decomposing process to allow for easy removal.
Rust Repel
This protective solution bonds to the exposed metal under your vehicle slowing down corrosion and damage to the underbody.
Shiny Tires
We use a superior water-based silicone product that delivers a glistening shine while reducing any sling that ends up on the vehicle.

Triple Foam
A vibrant colored conditioner that aids in the spot-free drying process.
Clearcoat Polish
This is also referred to as a drying agent. This works to promote the beading of the water to help dry the vehicle and allow the beautiful clearcoat to sparkle.
Lightest, safest wash material in the industry

Our non-absorbent G-Flex foam wash material will baby your vehicle. It's quiet, doesn't retain water or dirt and buffs as it cleans to deliver even more shine.

Perfectly-calibrated chemical dispensing

Our micro-dose chemical dispensing systems deliver consistent, precisely diluted chemistry to multiple applications at once, improving vehicle coverage and decreasing water usage.

An environmentally-friendly approach

We use environmentally friendly soaps and chemicals to help keep you and our planet safe.

Proactive maintenance for top performance

We catch problems before they happen. We continuously inspect our equipment and run daily, weekly, and monthly equipment tests to make sure our tunnels are running at full capacity.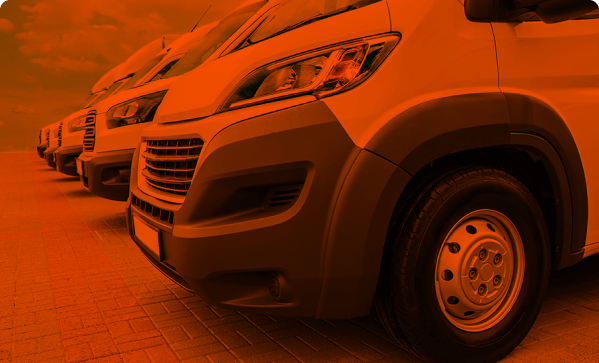 Our Fleet Program delivers value with discount bulk pricing.
Provide your email below to receive more information or make a Fleet inquiry.